Skip to Content
Food and Beverage Service
Food and Beverage Rentals in Denver, CO
In search of dinnerware or buffet table equipment for your special event? At Chair Rental, in Denver, CO, we rent out so much more than simply seating and chairs. We are proud to provide everything that you may need for your special occasion, including glass cup and beverage rentals, dishware rentals, and flatware rentals. Taking into consideration the occasion and your style and preference, we have unique and beautiful pieces perfect for your event. Whether you are in search of a cotton candy machine or a champagne fountain, we provide the best food and beverage rentals. We can supply all your party needs, from chairs and seating to glasses and flatware. To find out more about our Colorado food and beverage rentals, browse our galleries below.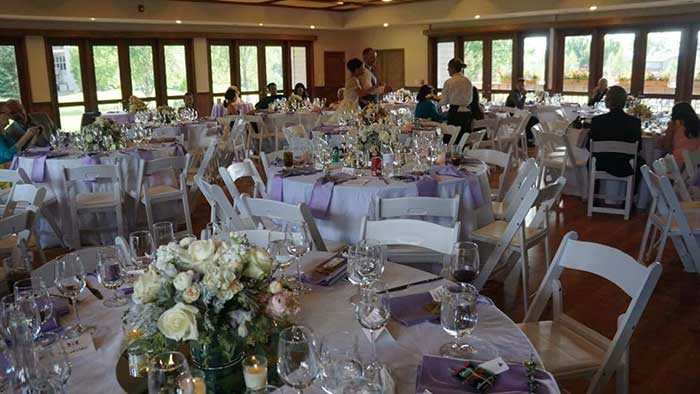 Allow Us to Provide for Your Party
Chair Rental is the perfect place for all of your Colorado food and beverage rentals. We provide you with a large variety of dishware, glassware, flatware rentals, and so much more! From Bain Maries to bistro aprons, we have everything that you need for an unforgettable party. To find out more about our rental equipment see the galleries below, or please call us today!
Glasses, Flatware, and Dishware Rentals
Chair Rental has a wide variety of dishware rentals for your next big event.
Beverage Rentals
From teacups to champagne fountains, Chair Rental has it all! Our beverage rentals include:
Sugar & Creamer Stainless Steel- $2 each
Air Pot w/ Pump- $7
Coffee Maker 60cup-$20
Coffee Server-$4
Beverage Dispenser Glass 2.5g $20
Beverage Dispenser Glass 4g-$20
Beverage Dispenser, Plastic 3g- $10
Samovar Silver 50 Cup- $55
Horse Trough – $20
Champagne Fountain 3g- $45
Champagne Fountain 5g- $60
White Creamer & Sugar- $1.50 each
White Bistro Apron- $3
Cambro's Red/Grey 5g- $15
Champagne/Wine Bucket- $10
Cooler, 75qt- $25
Cooler, 110qt-$$25
Cambro 5g- $15
Cambro 10g-$20
Food Service Equipment
Planning to have a buffet or extravagant dinner at your next party? Chair Rental has everything from cotton candy machines to heat lamps with boards. Our food service equipment includes:
Porcelain Dessert Stand $15
White Wire Dessert Stand $7
Chafer, Lift Top 8qt $25
Chafer, Roll Top 8qt $30
Chafer 4qt- $15
Speed Rack $40
Porcelain Dessert Stand- $15
Bread Basket, Wire 9.25"- $2.50
Proof Box $125
4 Shelf Electric Cambro $25
Silver Bread Basket-$3
Bus Tub, Black- $3.50
Cambro's Red/Grey 5g- $12
Soup Chafer 11qt- $20
Roaster Over-$15
Heat Lamp w/Carving Board-$40
Glow Master Burner- $15
Sever Trays-$5
Tray Jacks-$5
Condiment Tray-$10
Work with Chair Rental
With Chair Rental, you can rest easy knowing that your event will run smoothly and seamlessly with our expert event equipment and services. If you are unsure of your needs, allow us to assist you with planning exactly what you need for your special occasion. Contact us to find out more about our equipment and prices, or to make your booking with us. We specialize in unique setups for your events and our friendly staff is more than happy to answer any of your questions.
We Are So Much More Than Chairs